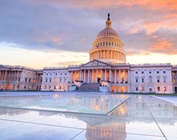 The Armed Service Board of Contract Appeals ("ASBCA"), in its recent decisions, continues to back away from its previous definition of expressly unallowable costs. This altered definition of "expressly unallowable costs" more willingly finds costs expressly unallowable, which has penalty implications.
Dentons Government Contracts team explains the recent change and how this affects contractors.
Read the complete article here.