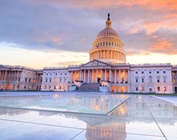 Please join us for our first annual Dallas Government Contracts Fall Briefing, a complimentary and exclusive gathering where we will examine the latest developments in the government contracting industry. The briefing, which will take place at the W Hotel, will cover commercial item contracting generally and hot issues affecting GSA and VA Schedule contract holders.
We also will discuss some of the new, unique risks associated with government contracting, as well as offer practical, effective compliance and risk mitigation strategies. In addition, we'll share insights we've gained assisting clients in government investigations, including how to respond when agents come knocking on your door.
We hope you can join us as we discuss these important topics and others impacting government contractors across the country.
Wednesday, October 18, 2017
9 a.m.–12 p.m.
Lunch served at 12 p.m.
The W Hotel
2440 Victory Park Ln.
Dallas, TX
View the detailed agenda and the latest updates on our event webpage