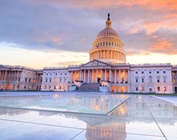 The October edition of  "Government Contracts Legislative and Regulatory Update" offers a summary of the relevant changes that took place during the month of September. This update will also be available in Contract Management Magazine, which is published by the National Contract Management Association (NCMA).
We wish to thank our readers for the positive and encouraging feedback we received last month when we launched this monthly newsletter. Our aim is to keep you up-to-date on legislative and regulatory changes relevant to government contractors, so please keep the feedback coming.
To read the newsletter, please click here.
Government Contracts Legislative and Regulatory Update – October 2016