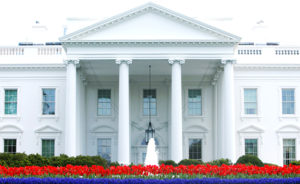 May 10, 2016
08:00 AM – 05:00 PM MDT
Denver, CO
United States
Please join us for the 2016 Denver Government Contracts Briefing, which offers an exciting and insightful program. The briefing will feature a panel discussion regarding key issues in the sale and acquisition of government contractors. We will also highlight several hot topic sessions including independent research and development; navigating recent cybersecurity developments; supply chain; GSA commercial items; export controls; 2015-2016 legislative and regulatory developments; and litigation spotlight: protecting your trade secrets and data rights and practical tips for hiring employees from competitors. As we do every year, we will also feature updates on contract performance, procurement, fraud and compliance, and cost and pricing issues.
In addition to our program, we will present a special keynote session in which our senior advisors, former Governor Howard Dean and former Speaker of the House Newt Gingrich will join us and share their observations on the potential policy implications of the 2016 presidential election for government contractors.
The program is complimentary to our clients. CLE credit is pending. For more information and to receive an invitation, please contact Sofia Abraham Mendoza.
Subscribe and stay updated
Receive our latest blog posts by email.