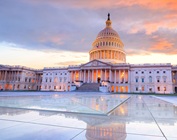 The Defense Contract Audit Agency (DCAA) published a Memorandum for Regional Directors (MRD) last week that provides answers to frequently asked auditor questions regarding cost and price analyses to establish the reasonableness of proposed subcontract prices. Of particular note is the direction that DCAA auditors proceed with subcontract proposal audits even if contractor cost or price analyses are not yet available. Dentons' Government Contracts team explains what the new guidance means for contractors and subcontractors.
Read the complete article here.
Subscribe and stay updated
Receive our latest blog posts by email.